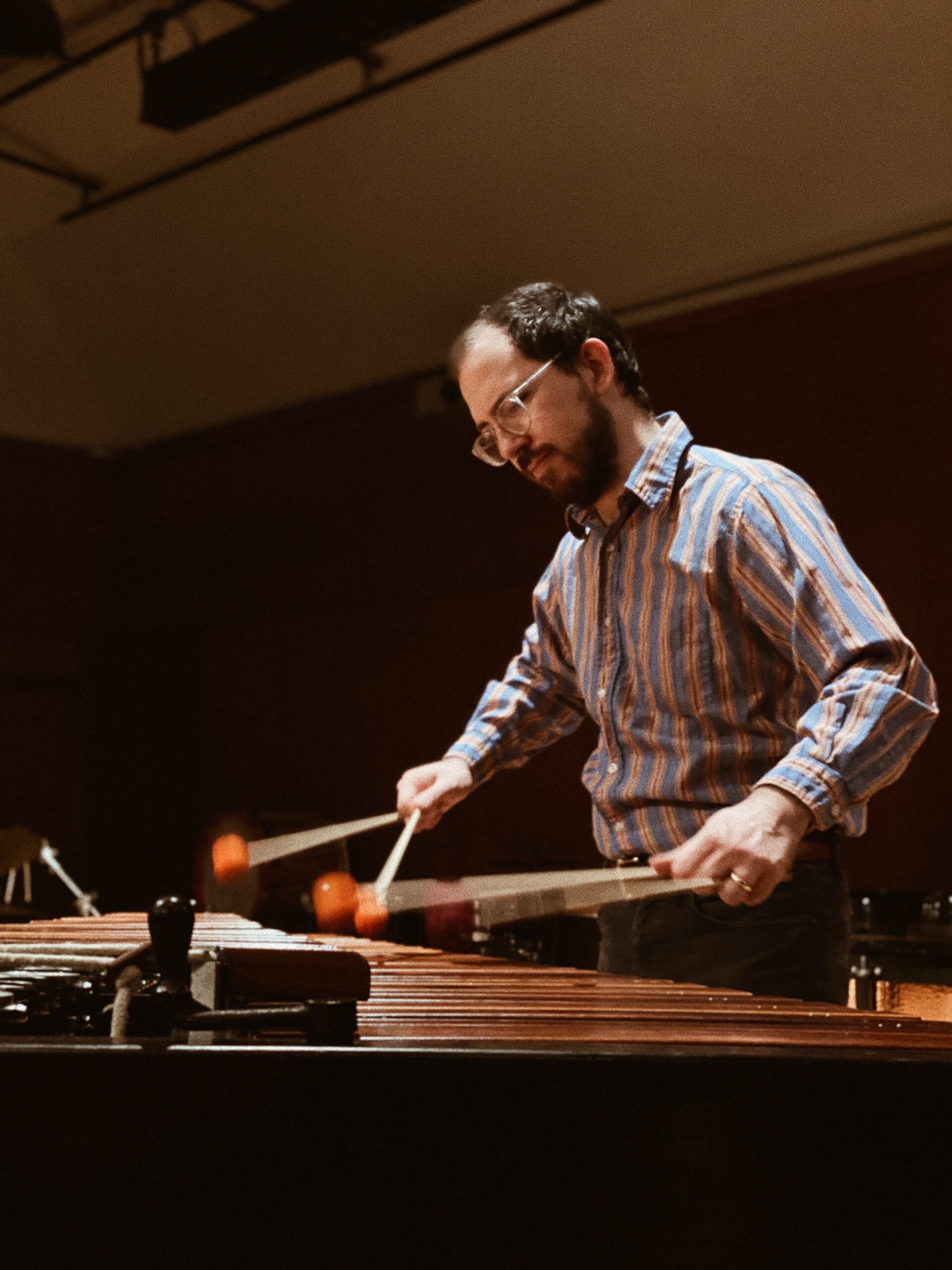 Dr. Joseph Spearman is a percussionist and music educator based out of Carrboro, North Carolina. He currently serves as a Lecturer of Music at Fayetteville State University, where he teaches percussion, music theory, and music history. He previously served as Adjunct Instructor of Percussion at Muskingum University in New Concord, Ohio, and as the Marching Percussion
Instructor and Arranger for the Elon University Fire of the Carolinas Marching Band. Joseph is a member of the Jazz Education Network and Percussive Arts Society, serving on the Percussion Ensemble Committee. He is an artist endorser for Grover Pro Percussion Instruments.
He is versed in multiple percussion disciplines, including classical and commercial styles, steel pan, and hand drums from various folkloric musics. He has performed in the percussion sections of the Fayetteville Symphony, Raleigh Symphony, Worthington Chamber Orchestra,
Nashville Philharmonic Orchestra, Muskingum Valley Winds, and Palmetto Concert Band.
Joseph frequently collaborates, writes, and performs music with fellow percussionist Kramer Sell as one half of JS…KS Percussion Duo. Their repertoire draws from a multitude of styles of music and features original works composed by the duo. JS…KS has presented recitals and
clinics at various North Carolina, Ohio, and Tennessee schools.
In 2022, Joseph graduated with his DMA from The Ohio State University where he studied percussion performance with Dr. Susan Powell. He earned his master's degree in music performance from Belmont University. He earned his bachelor's degree in music education from the University of South Carolina. Joseph's teachers include Susan Powell, Christopher Norton,
Scott Herring, Gordon Hicken, Todd Kemp, Jeff Handel, and Sean McGrew. He has also studied drum set with Jim Rupp, Todd London, and Jay Ware.